Whether you're buying for the short-term or the long-term, buying property in Cabo San Lucas is a complicated investment. Particularly when owning and renovating real estate in a foreign country—you need to hire trustworthy experts and understand the market well before you commit to a purchase. If you're entering the Cabo San Lucas real estate market keen on turning a profit, you'll need to do some research on how to get the most out of your home.
When buying and selling luxury properties in Cabo San Lucas, the location itself can be a huge marketing advantage (or disadvantage) over the life of your investment. When working with a Cabo real estate agent, be sure to dive deeply into the various neighborhoods, the styles of homes available, and the luxury amenities that are popular throughout the market. Together, these ingredients constitute the recipe for high ROI in Cabo real estate investing.
What is ROI?
In real estate terms, return on investment (ROI) refers to how much profit you generate after selling a home. Buying any kind of real estate carries a number of costs beyond the purchase price, and selling a property comes with its own fees and expenses. In order to get a good ROI, you want to make well-researched design choices, cater to buyers' needs, and list your home at a competitive price. Together, these choices will help sell your home for the highest price possible, and deliver the best return on every dollar you spend in the process.
High ROI improvements
While your Cabo luxury home is likely already an appreciating investment, there is a myriad of ways to increase the value of the property before deciding to list it on the market. Home improvement is the most direct way to increase the amount you're able to ask for during the sale process, given that you target renovations that are highly desirable for your ideal buyers. Recent trends suggest nearly 80% of homeowners renovate or upgrade their homes before selling. Many parts of your luxury home can be improved quickly prior to listing, while others take time to develop.
Research has repeatedly shown that some remodeling projects deliver a higher ROI than others. If you want to get the most out of your investment, it helps to know which projects are the most valuable in terms of ROI. Use your realtor's market experience to contextualize design trends and stay up-to-date on local strategies for appealing to buyers. Design fads come and go, so when in doubt, follow classic luxury upgrades for your Cabo real estate.
Replacing your roof is a large project, but one that can bring in more money than it costs. Buyers find confidence and assurance in making an offer on a home with a new roof, so consider this a priority upgrade for your Cabo luxury home. Replacing and upgrading your garage door is another high-ROI project for your Cabo real estate, as it gives your home a fresh look and added functionality for a relatively low price. It can generally be done in less than a day, and a recent study suggested a new garage door resulted in the highest ROI of any home improvements made.
Knocking out a few walls will help open up the floor plan of your home, and open-floor designs are attractive to prospective buyers. Replacing lighting, bathroom fixtures, and upgrading the materials around bathroom vanities will also go a long way towards successfully increasing your asking price. The same goes for exposing, installing, or refinishing hardwood floors.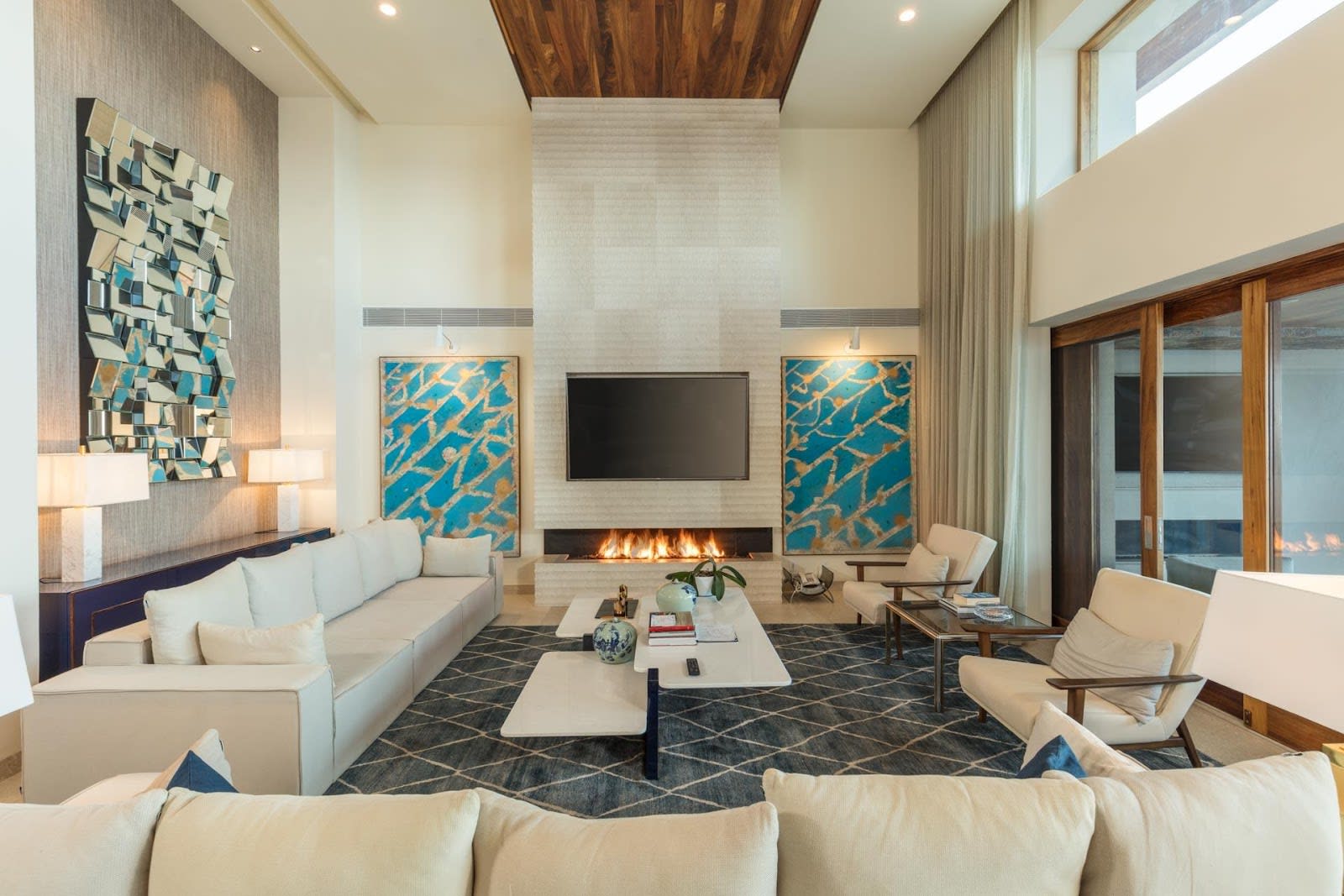 Location-based ROI
Because Cabo San Lucas is a popular international vacation destination on the tip of the Baja Peninsula, it tends to attract a wide range of luxury real estate investors. At any time, the market features a list of multi-million dollar properties, and your property will need to be on par with a high level of competition.
With your Cabo San Lucas realtor, work to market the inherent benefits of owning property in Cabo to appeal to potential luxury buyers. The ocean, the laid-back atmosphere, and easy, year-round access to magnificent weather all combine to make Cabo a highly-coveted location for luxury homeownership. People from all over the world come to Cabo to find a getaway from the day-to-day grind, and this tropical paradise often entices visitors to stay. Whether someone wants to invest in a second home, retire in style, or purchase a regular vacation spot, your home should provide a window into the Cabo luxury lifestyle that buyers are looking for.
Cabo San Lucas is a prime location capable of selling itself, and when looking to maximize your ROI, don't forget to highlight the neighborhood around your home as a huge piece of the real estate's inherent value.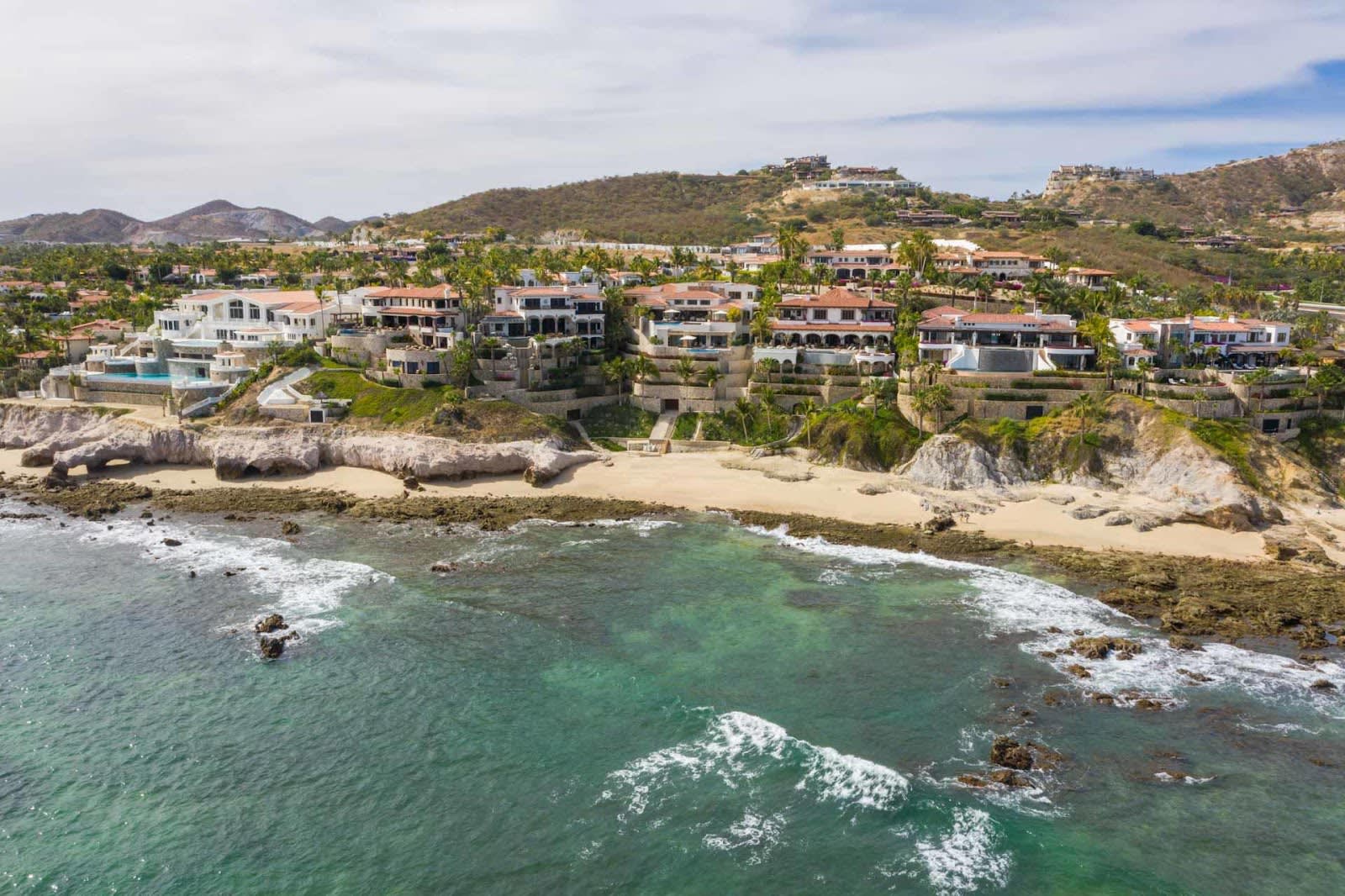 Maximizing ROI when selling in a foreign country
Once you have your Cabo luxury home upgraded and ready to hit the market, you're on your way to securing your ROI. To ensure the biggest profit possible, you'll need to be able to navigate the ins and outs of the Cabo real estate market. Knowledge of the local regulations, real estate trends, and legal necessities will be crucial to a successful and stress-free sale.
If you don't have the time or inclination to learn the rules of the foreign market, seek help from an integrated team of real estate professionals. The last thing you want is for your profit margin to be subjected to hidden fees or avoidable technical infractions.
Listing your Cabo San Lucas real estate for sale?
The experienced, local agents at Coldwell Bankers Riveras Group will ensure your transaction proceeds without hangups, that your profit margin stays high, and that you vest the kind of ROI that your Cabo San Lucas real estate deserves. When you're ready to begin exploring the renovation, preparation, and sale of your Cabo luxury home, reach out to Coldwell Bankers Riveras Group.