If you regularly take vacations to Baja California Sur and are looking for a unique place to retire, you should consider buying a property in Mexico.

Sleepy surf towns like Cerritos and bustling coastal cities like Los Barriles and La Ribera have enticed foreigners for decades. Depending on your tastes and needs, you might be looking for a seaside villa, an apartment or townhouse in a larger city like La Paz, or perhaps a quaint house in a rural area like Todos Santos. With the right preparation, you can find your dream property in Mexico.


Understanding Mexican real estate
Mexico has a restricted zone located within 50 kilometers (31 miles) of the coastline and 100 kilometers (62 miles) of an international land border. Foreigners can own property outside the restricted zone in their own name, just as Mexican citizens can. Inside the zone, it's a little different. 

Thanks to Mexico's Foreign Investment Law, you can purchase property within the restricted zone as a non-citizen through one of two avenues: by forming a Mexican corporation or through a bank trust. When purchasing property in Mexico for residential use, it's best to use a bank trust (or fideicomiso). A fideicomiso is easily transferable when an owner is ready to sell. If you plan to hold Mexican property as an investment, forming a corporation is a good option. 


Start your search
Check online listings and hire a  real estate agent who will know of properties for sale in Mexico. 

An experienced real estate agent will be able to smoothly guide you through buying a home in Mexico. They can also set up meetings with the owner to confirm details and communicate when there is a language barrier.

Baja California Sur recently requires real estate agents to obtain a license.  The best way to find an agent is through a referral from friends, family members, a recognized Real Estate Brand like Coldwell Banker  or other acquaintances who have already purchased a property in Mexico. Make sure to do your research, read online reviews, and speak with past clients.

You will also need to hire a closing company, they work with the notary to draw up a sales contract. It's wise to hire a company like this to help guide you through the sales process — that way, you don't need to be in the country until it's time to close.


Make an offer
Once you've found the property in Mexico that you desire, make an offer. Upon written acceptance, you will need to pay 10-20% of the purchase price in earnest money. This can be held in one of two ways: in a cashier's check drawn up in the seller's name held by your Mexican notary, attorney, or other trusted third party, or it can be placed in an escrow account in the U.S. Either way, make sure you give that money to a third party authorized to hold it rather than giving it directly to the seller.

As the closing approaches, the funds will be transferred at the current exchange rate. Do not mail money. If the seller makes this suggestion, take it as a warning sign. 

As with all large transactions, caution and common sense are key. Follow your gut and verify the parties you are working with are trustworthy.


Further steps
Just like in the U.S., have your Mexican property inspected.

Trust your instincts at every step of the process. If something doesn't feel right, consult with your real estate agent or attorney, or be willing to walk away from the deal.

You could  purchase title insurance for the property to ensure the title is clear and that taxes have been paid.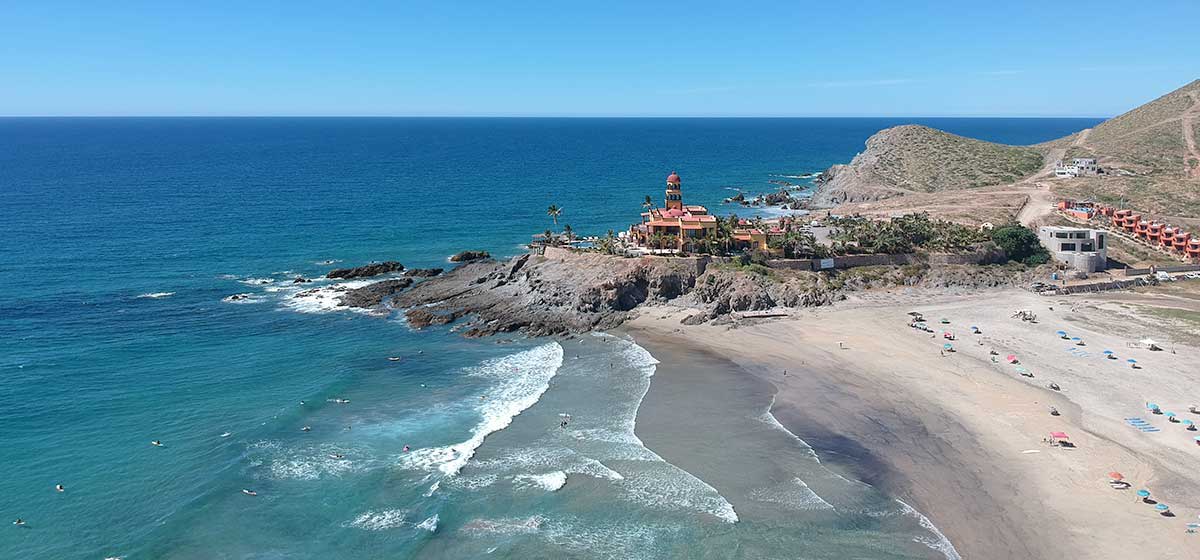 Close the deal
The final step to purchasing property in Mexico is to have a purchase sales agreement drawn up. It will be written in Spanish, so have your attorney check it for accuracy and explain it to you.

At this point, you will know whether the property will be in a direct deed in your name or if you will need to create a bank trust. It will need to
be registered with the Ministry of Foreign Affairs.

Upon closing, you can pay the balance of what you owe on the property by check or have the funds transferred into an escrow account. 

Finally, you may confirm that the notary registers your deed with the land registry office.

If you're interested in buying Cabo real estate, contact Coldwell Bankers Riveras for assistance. Our team can help you find the Cabo property of your dreams and will be by your side every step of the way for a seamless transaction.