The COVID-19 pandemic has changed the way everyone lives, with people paying much more attention to their residential space in the wake of lockdowns and stay-at-home orders.

Even as the pandemic eases somewhat and the economy begins to rebound, people are going to want to continue to do things such as being able to comfortably work from home, have outdoor spaces where they relax with family and friends, and get some fresh air and exercise.

These factors are extremely important with international renters, who want to be as comfortable as possible in Los Cabos real estate, whether they're leasing a condo or a single-family home.

Perhaps more so than others, international renters pay close attention to what amenities are offered by landlords. By having these amenities available, landlords can assure themselves of always having tenants, and in some cases, tenants who are willing to pay a little more each month for these amenities.

The importance of amenities will change from renter to renter, but it's easy to cover the basics.

Here are some of the top amenities international renters are looking for in Los Cabos properties:


Wi-Fi and Cable
The first thing most people do when they're in new surroundings, particularly a residence, is to ask what the Wi-Fi password is. That's how connected the world has become and how reliant people are on their smart devices, whether they're iPhones, iPads, laptops, or a good old PC.

Having a good, strong Wi-Fi signal that reaches all rooms in a rental unit is extremely important for any renter, but especially one from overseas. They will want to stay in close contact with friends and family back home. And with different time zones involved, that could be during any time of the day or night.

Plus, many people from overseas rely on Internet access in order to work from luxury villas in Los Cabos. They might be working 100% from home and connectivity is extremely important. The Wi-Fi signal should be strong enough to reach common areas and outdoor spaces.

While many people these days have cut the cord from cable and subscribed to streaming services for entertainment, it's still a good idea to have the unit wired for cable in case renters want to subscribe to the local provider. Streaming services can provide many things, but not everything.

Of course, the cost of Wi-Fi and cable access can be added to the monthly rent.


Work Space
Another item high on the list of international renters is a dedicated room or space in Los Cabos properties to set up a home office. Since work-from-home started, many people have sought larger residences for just this reason since they're tired of working from their kitchen counter or the coffee table in their living room.

International renters are no different. They, too, will want a comfortable space to set up a desk, maybe a file cabinet, and perhaps a floor lamp in order to foster a great working atmosphere.

This will make larger homes more attractive to international renters, perhaps three- or four-bedroom units, which will assure plenty of room to mix their work with their personal lifestyles. The more attractive these rental units are, the more a landlord can charge for rent.


Outdoor Space
Another attractive amenity for international renters in luxury villas in Los Cabos is a great outdoor space where they unwind, entertain coworkers and other acquaintances, or even sit down with their laptops and do a little work in a relaxing atmosphere.

Landlords should furnish the decks or patios at their rental homes with chairs, tables, lighting for nighttime use, and a barbecue grill. An even bigger attraction to international renters is a full outdoor kitchen that would allow them to entertain in style or, at the very least, accentuate everyday outdoor living.

If your property has a pool, make sure it is well-maintained and properly functioning to increase your renters' enjoyment.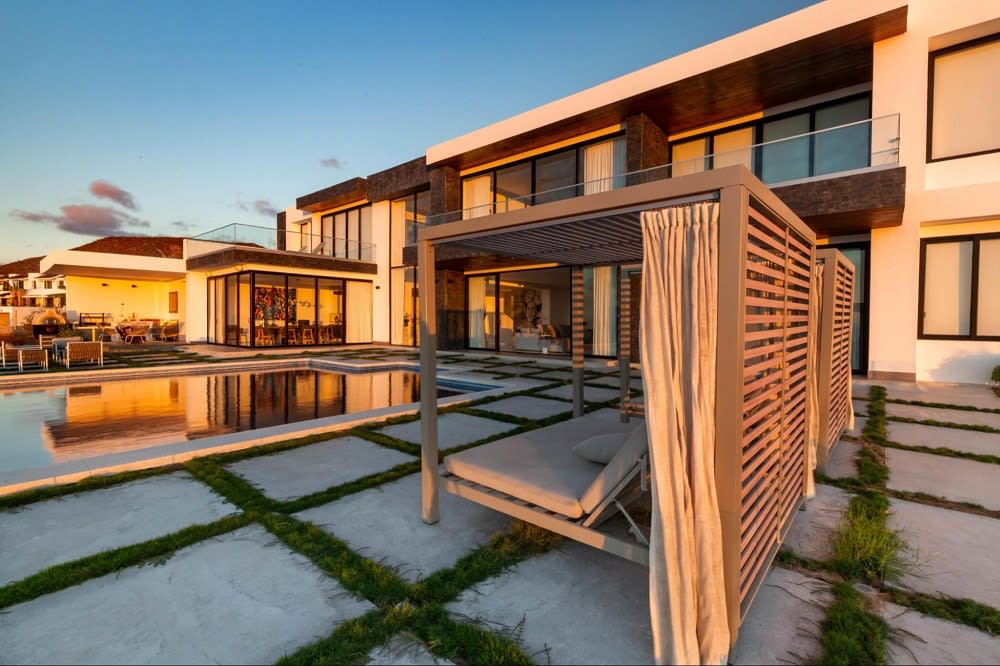 A Modern Kitchen
Just as homebuyers seem to gravitate to the kitchen first when they view a home, renters of Los Cabos real estate also give the kitchen a good looking over to make sure all of their needs will be met. This is particularly important to international renters, who will want to make all their favorite dishes, particularly if there are no local restaurants that serve cuisine from their home countries.

Landlords don't have to go for a full-blown kitchen remodel, but they should have smart appliances such as stoves, ovens, refrigerators, and dishwashers that can be connected to the internet and operated from smart devices, even remotely.

Also, make sure the kitchen is well-lit since tenants will likely be spending a lot of time there.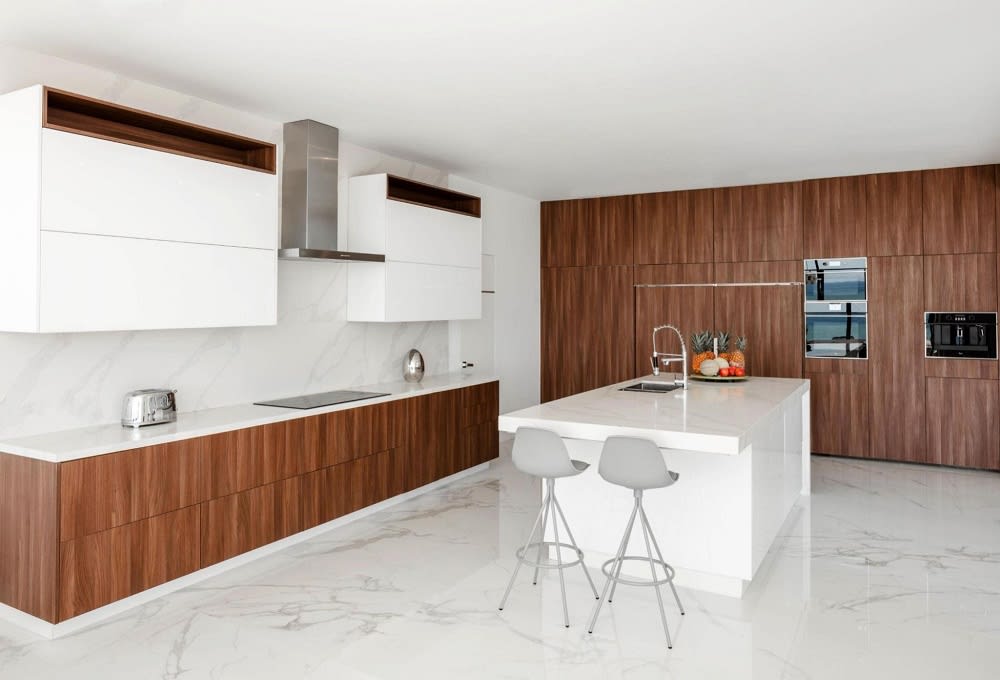 Smart Devices
Security and personal well-being are very important to international renters, so landlords are advised to have an updated security system with CCTV cameras strategically placed around the premises of Los Cabos luxury real estate. A good security system will also include a smart lock for the front door and a smart doorbell that can be monitored remotely, such as from the office, the store, or even when the renters are out of town for a few days.

While you're adding smart devices, add a smart thermostat to the list to help your international renter better control the heating and air conditioning in order to be comfortable at all times. Plus, it will help save on the utility bill.


Washer and Dryer
International renters won't want to lug their dirty laundry out of the house to a laundromat, so having a washer and dryer handily located in Los Cabos properties is a high priority. If space is an issue, there are many options for stackable units. Try to place them in a convenient location.


A Garage
International renters will want the added security, convenience, and safety of a garage. Having a garage will give them peace of mind of not having to scramble for street parking and give them peace of mind when they are leaving the house in the morning and even more so when they come home after dark and can quickly pull into the garage and close the door behind them.

This is a good starting point for home amenities international renters want in Los Cabos real estate. There might be others available, depending on the property.


If you are interested in Los Cabos houses for sale, contact Coldwell Bankers Riveras for outstanding client service.