Get your Golf On
There is no doubt that Los Cabos is one of the top tourist destinations in Mexico and in the world. There are many features which make this city located at the end of the Baja California Peninsula so widely visited, however, one feature in particular has caught the attention of visitors worldwide, which is golfing. In the late eighties, a group of business men saw the raw potential of Los Cabos to become a golfing paradise and so it began. Since then, there has been an unparalleled boom of golfing in the state. With layouts designed by world-renowned players and a singular backdrop of ocean and desert, Cabo features many distinguished golf courses, four of which have been included in Golf Digest World's 100 Greatest Courses. There are three types of courses: public, where everyone can play while paying; private, exclusive only for resort guests; and members only. Here are a few of our favorite public golf courses anyone can play at while visiting Cabo: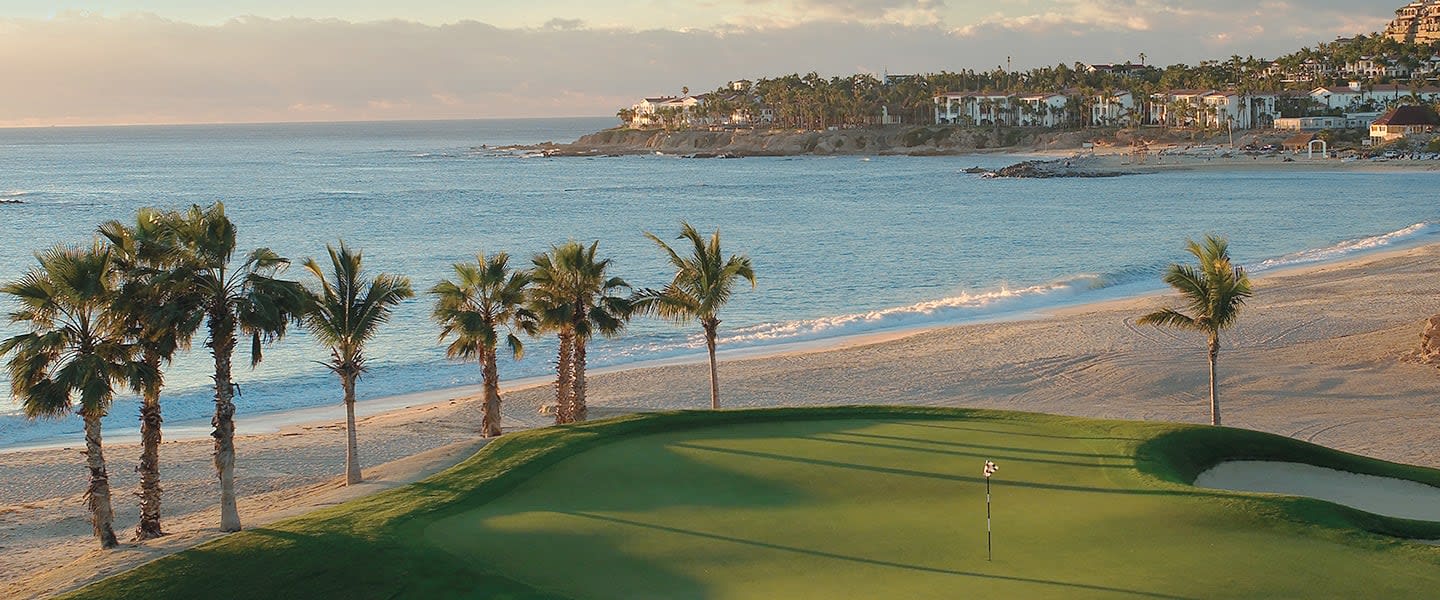 Known as the "Grand Dame of Los Cabos golf", Palmilla Golf Course is quite special because it's the first golf course Nicklaus designed in Los Cabos. In 1992, the 9-hole Mountain and Arroyo courses were unveiled. Later, in 2001, another 9 holes were added. Nowadays, players can choose their favorite out of the 27 holes it has to offer. This course is challenging to say the least. The first 6 holes feature 600 feet of elevation changes and throughout the course, expect many directional changes. This layout runs towards the ocean, so look forward to many stunning palm-tree framed views of the ocean, and best-in-class service with expert staff throughout your golfing journey.
Cabo Real is a part of a trio managed by Questro Golf, when purchasing multiple round-passes you can enjoy mastering your golfing skills at any layout. Designed by Robert Trent Jones Jr., this course was premiered in 1994 and is the only local golf course to have hosted two PGA Senior Grand Slam events. The 1996 tournament amazed everyone when the spectators caught a glimpse of whales in the ocean. After this event, Los Cabos was launched into the international golfing scene. Its 7,037-yard layout was recently altered. This 18 hole-course includes sand traps, arroyos, and astonishing views of the sea. This course is suitable for beginners and experienced players alike. Don't forget to stop by the clubhouse to catch a refreshing drink while triumphing on the course.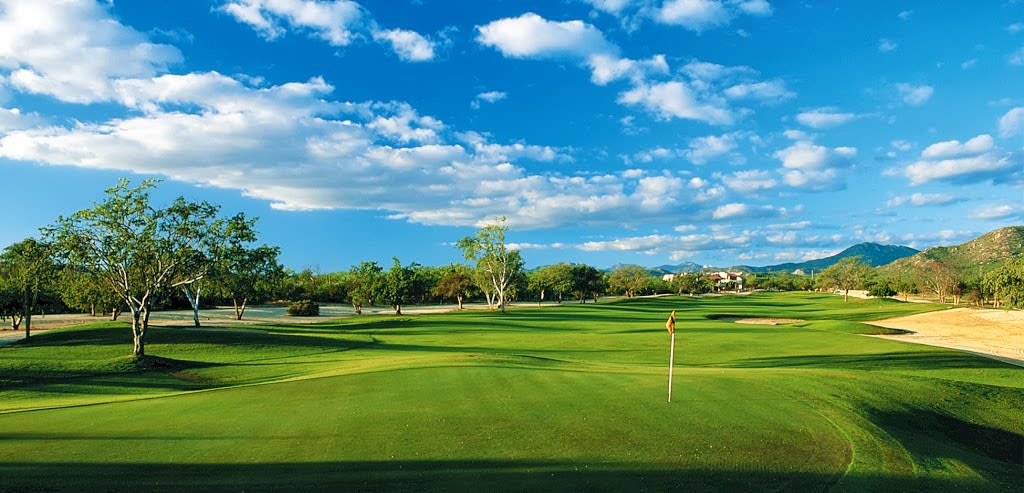 Located along the highway connecting San Jose del Cabo and Cabo San Lucas, this golf course is ideal for every kind of golfer, from beginners to the most experienced players. The layout is mainly flat, however, there is a subtle slope facing the ocean. It was designed by Roy Dye and later completed by his son. Enjoy this sophisticated sport with views of the majestic desert. When you're finished with your golfing day, head over to Viva Restaurant to indulge in delicious fare.

Located 10 minutes from downtown San Jose, Puerto Los Cabos offers three courses designed by legends Greg Norman and Jack Nicklaus. All three courses are challenging, expect elevation changes, sculpted bunkers, and of course, stunning views of the Sea of Cortez, the desert foothills, and the mountains of the Sierra de la Laguna. All three courses showcase Baja California Sur's splendor. Also, there are comfort stations throughout each course, so you're never too far away from your next margarita or taco.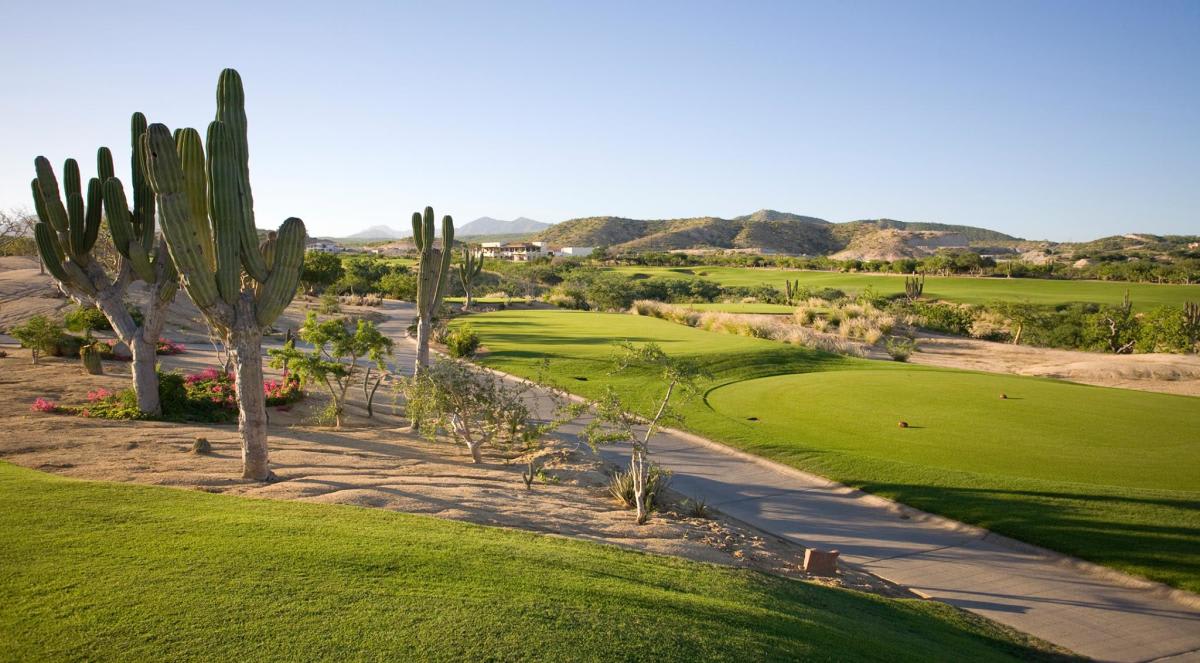 This championship layout was unveiled in 2007 and designed by the one and only Jack Nicklaus. Expect stunning views of the desert foothills, the Sea of Cortez, and the mountains while playing on this course. It is quite challenging with undulating greens and elevation changes. This course is truly a gem and will keep you coming back for more. It seamlessly blends with the raw nature surrounding it.
LA PAZ
This particular golf course is not located in Los Cabos, it's a little up north in the capital of the state, La Paz. It's the only course in Mexico designed by Gary Player. It features green grasses contrasting against desert vegetation and 17 out of the 18 holes offer breathtaking vistas of the Sea of Cortez. Not only is this course challenging and stunning, it has won many awards for being environmentally friendly. After your round of golf, enjoy a refreshing cocktail and a tasty treat at La Pintada which overlooks the course and the Sea of Cortez.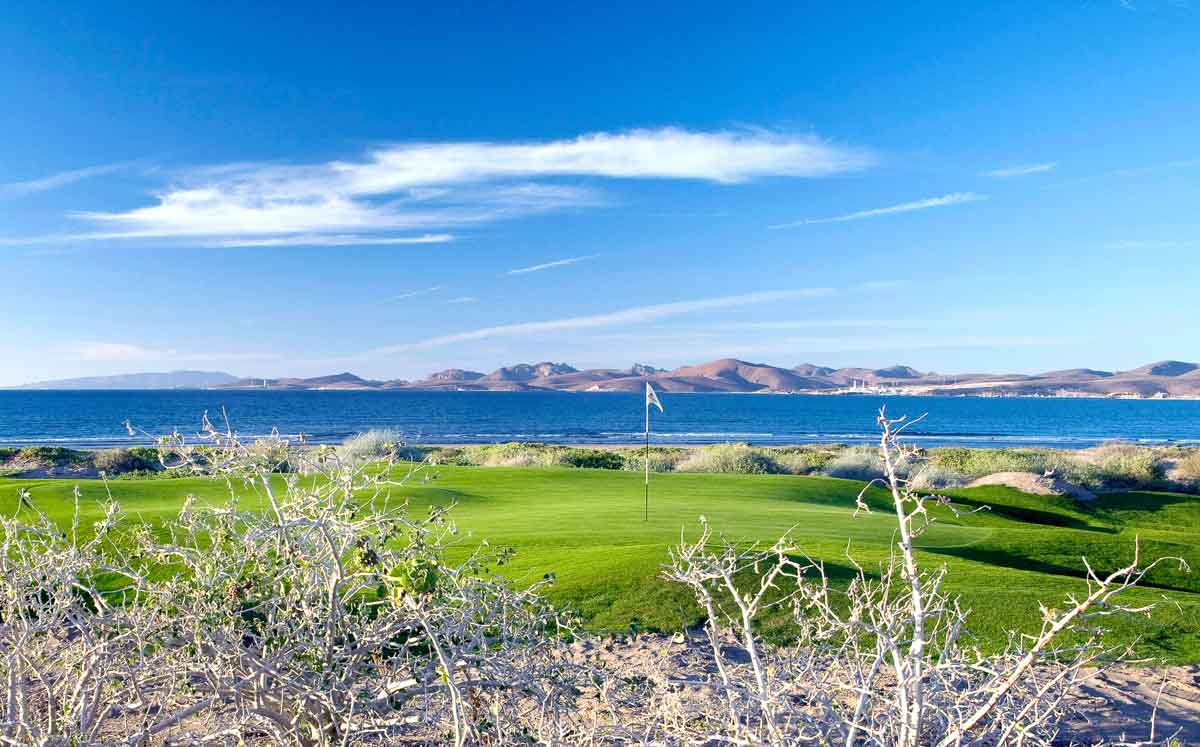 Also located in La Paz, Paraíso del Mar offers an unforgettable experience. You have to take a short 10-minute shuttle boat ride to get the resort's private peninsula. It was ranked by Golf Magazine as one of the Top 5 Best New International Golf Courses in 2009. The course was designed by Arthur Hills, a distinguished international golf architect, his firm stated that in their 40 years of experience, Paraíso del Mar has been one of the most natural and beautiful sites for a golf course. Not only does this course offer a 7,039 layout there is also a driving range and a putting area.
Baja California Sur has truly become a mecca for golf lovers worldwide. Its awe-inspiring views and signature designed courses make it a true golfer's paradise. Try to make your hole-in-one with a striking mix of terrains, breathtaking desert and ocean views, luxe amenities, and best-in-class service. Book your golfing adventure today!