Baja's East Cape is located on the eastern tip of Baja California Sur. It has a long coastline bathed by the Sea of Cortes and is home to various communities such as Los Frailes, Cabo Pulmo, La Ribera, Buena Vista, Los Barriles and Punta Pescadero.
Cabo Pulmo
We started our adventure early on Friday visiting the beach Los Arbolitos. It's perfect for snorkeling and watching all the colorful fishes that live among the rocky formations in the sea. Los Arbolitos is one of many beaches in Cabo Pulmo, a 7,111 hectare national park named as a Natural Protected Area by the National Marine Park. It is home to the only living coral reef in North America and features incredible marine life making it an excellent place to enjoy diving, fishing, canoeing, kayaking and Stand Up Paddle (SUP).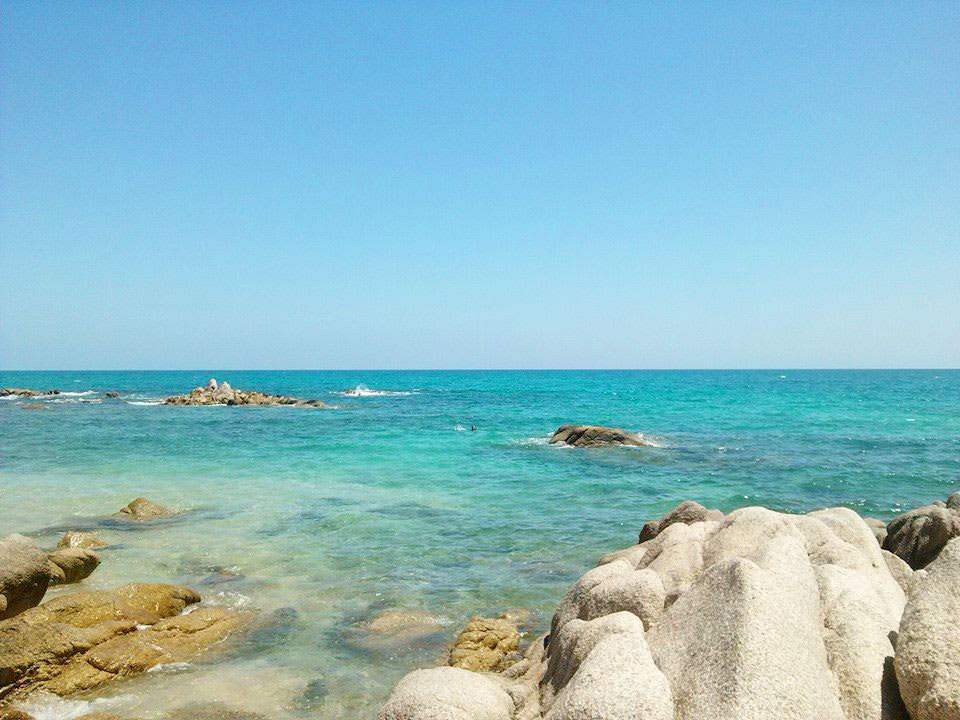 La Ribera
After our morning swim my friends and I headed north along the coastal road and arrived in La Ribera, where we enjoyed the freshest and most delicious seafood in town. Its tranquility, safety and natural beauty as well as the mild climate and warmth of the residents are just some of the reasons why nationals and people from abroad decide to invest and live here. This is where we spent the first night, in a lovely beachfront home. Lying in hammocks on the deck, we enjoyed a unique sunset: the sun was lost behind the Sierra de la Laguna, we could feel the sea breezes, waves seemed to play their best melodies and in just a few minutes the sky was studded with bright stars.
Buena Vista
To relish the East Cape is to wake up early and watch the sunrise from the seashore along with a cup of coffee, every morning is a different show. That morning, our sky was painted majestically with an array of pink and orange tones as the sun rose. We packed our things and made our way to Buena Vista beach. With a couple of umbrellas and a good book, we spent the morning swimming in the crystal-clear water and walking the fine, white sandy beach. These beaches have an unprecedented beauty and what is most treasured about them is the peacefulness and safety they offer as few people visit them. The local neighbours sometimes walk their dogs, fish from the shore, do aquatic sports or simply tan. I can easily imagine how pleasant and quiet it must be to live here.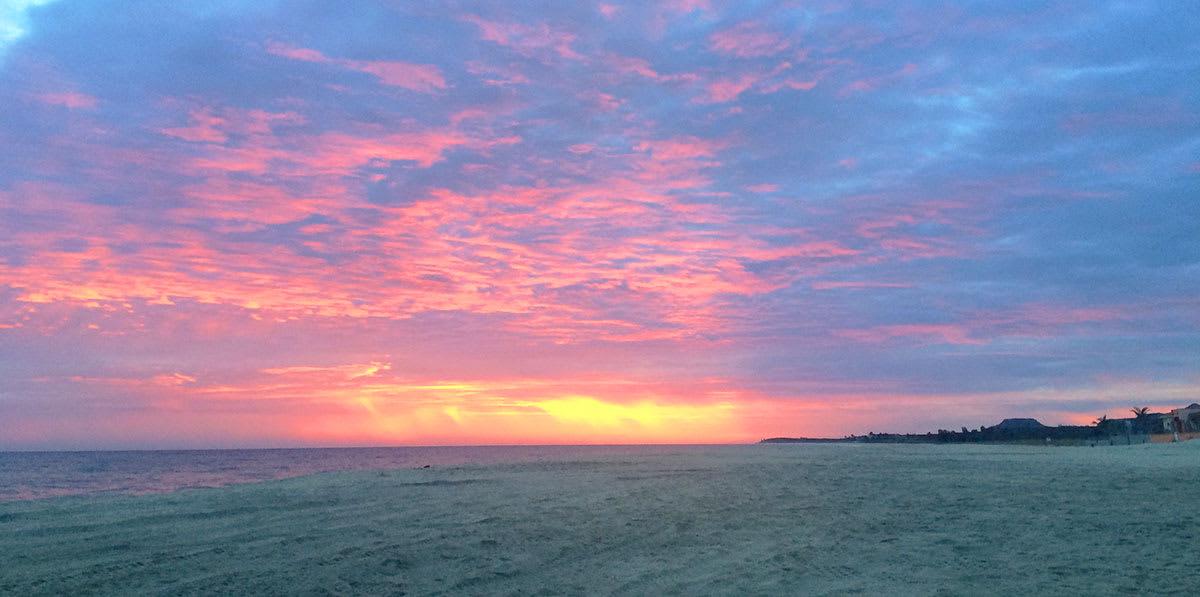 Los Barriles
We arrived in Los Barrilles before sunset, checked into one of the local hotels then went out to wander the streets. Everywhere we went we saw smiling faces, children on bikes or people riding ATVs. The relaxed atmosphere and the complicity of the neighbors gave me the impression of being a united, relaxed and unpretentious community.
After a late lunch we went to the beach and were able to talk with the local fishermen, many of whom were preparing to depart the next day at dawn. They told us sport fishing is very important to the community's economy and that many local families live from it. This area is known internationally for its Marlin and Dorado fishing. Its beautiful beaches are also visited for enjoying kite surfing. The winter winds here provide the perfect conditions to practice this challenging sport and it's common to find travelers from all over the world testing their kiting skills.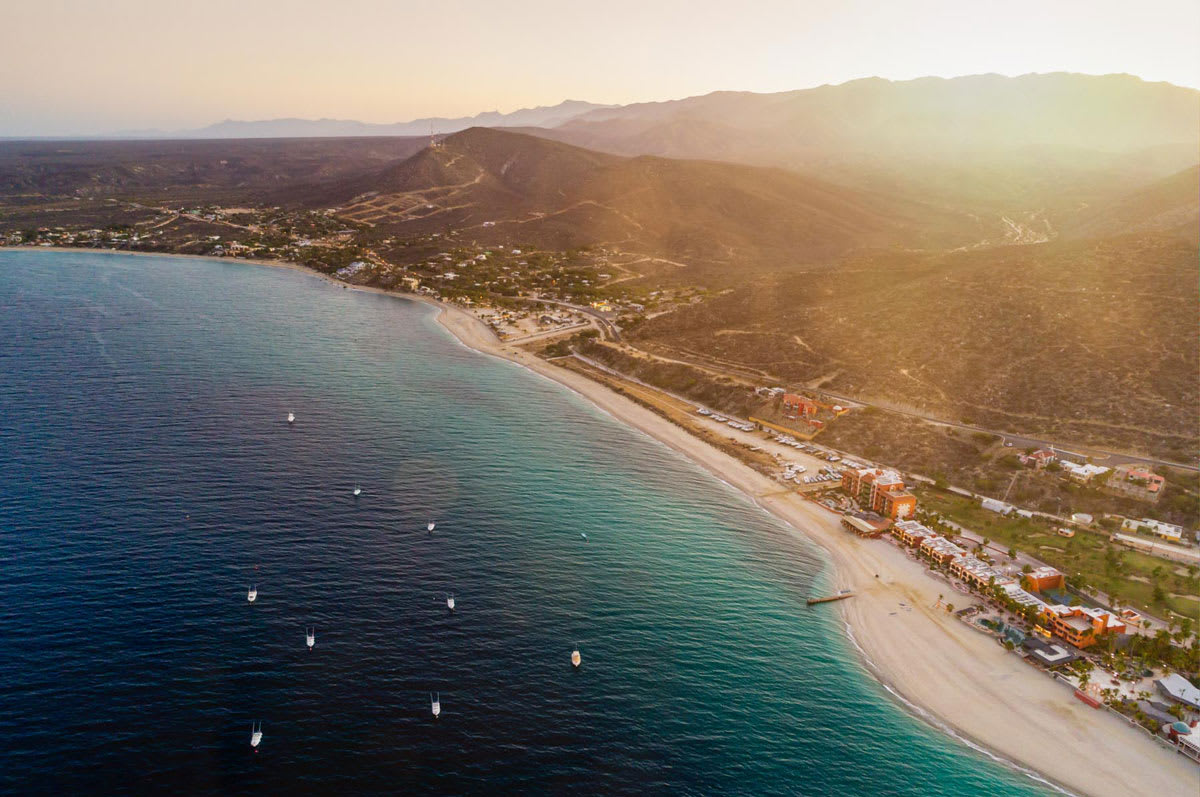 A few hours later, after some arts and crafts shopping in the local market we drove our way home. It's incredible to think that these marvellous communities, so different from the activity in Los Cabos or La Paz, are barely an hour and half away. A totally different world, relaxed, safe, pleasantly filled with adventures and services waiting to be discovered, is within our reach. Like me, I invite you to be carried away this summer and tan your skin under the warm sun on Baja's East Cape beaches.

See all properties FOR SALE on The East Cape.
Coldwell Banker Riveras.