Investing in a new home is an exciting prospect, especially when you invest in a beautiful location like Los Cabos and La Paz. Whether you're buying your first property, a second home, or a vacation getaway, these tips will help you get from start to finish. With the right preparation and a strong checklist to follow, your dreams of homeownership in this dream locale will be realized before you know it.
1. Explore the local real estate market
The first step to take before buying a home is to explore the real estate market. Buyers will want to note the types of houses on the market and what they're selling for. Reviewing
current market reports
can be a helpful way to know how demand and inventory are fluctuating. In Los Cabos and La Paz, homes have been increasing in value throughout the pandemic as more and more buyers hope to invest there.
2. Review your finances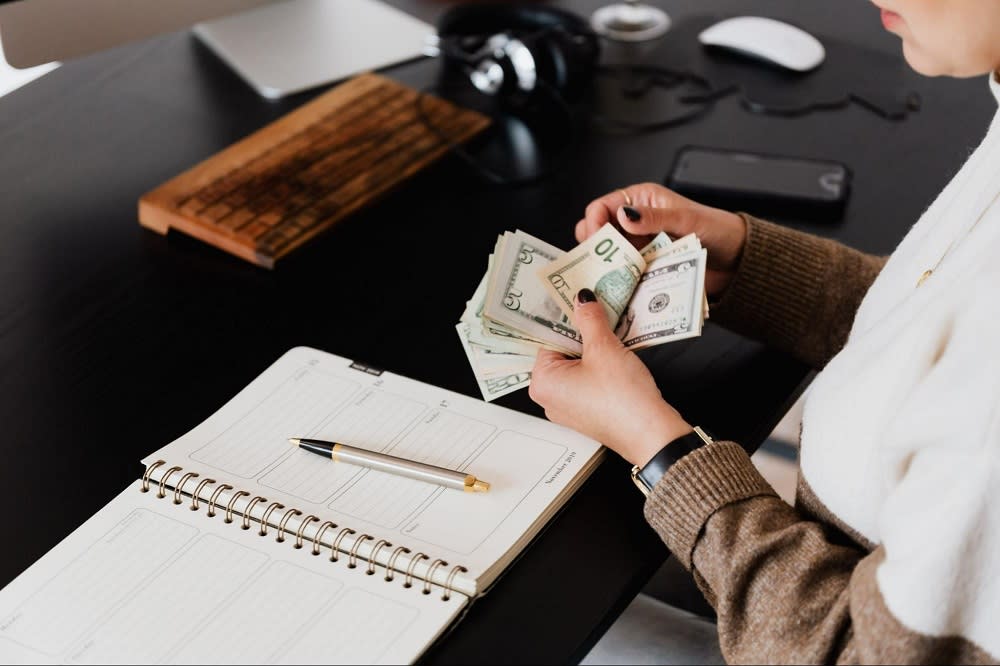 Once buyers understand how the Los Cabos and La Paz real estate market is behaving, they can review their finances to determine what they're willing to spend on their property. It's important to consider any existing debts and what kind of monthly mortgage payment would suit you. Down payments, agent commissions, and other closing costs should be accounted for as well.
3. List your favorite features
A Los Cabos and La Paz beachfront home is a true treasure, and so many properties have top-of-the-line features. Considering how much homes are going for and what they're willing to spend, buyers should list their favorite home features, from desired square footage to the number of bedrooms, proximity to the water, and anything else they might need. Updated appliances and water features, built-in technology, and state-of-the-art security features are others worth considering.
4. Get preapproved for a loan
For those who plan on taking out a loan, preapproval is a necessary step. Exploring local lenders will give buyers a sense of which lender offers the best mortgage interest rate. From there, buyers should walk through the preapproval process. Their lender will review their income, credit score, current debts, and repayment history to determine the size of the loan the buyer is eligible to take out.
5. Work with a real estate team
Hiring an expert
real estate team
is the key way to have a smooth and seamless homebuying experience. When buyers invest in a magnificent area like this, they must work closely with a professional who has experience navigating that specific market. A Los Cabos and La Paz real estate agent will understand the ups and downs of local demand, inventory, and pricing, guiding buyers to make their move at the perfect time.
6. Start the home hunt
Once a buyer is preapproved, knows what they're looking for, and has partnered with a local agent, the fun can truly begin. Agents familiar with Cabo San Lucas luxury homes will be able to direct buyers toward the properties that match their list of requirements the best. They'll also provide buyers with access to new listings as they arise. While home hunting, buyers should ask questions about the home's structural integrity, internal plumbing and cooling systems, and if any repairs or renovations were recently completed.
7. Put in a strategic offer
A savvy real estate agent will know the best way to put in an offer on Cabo San Lucas luxury homes. In competitive markets where demand for homes is high, buyers need to be strategic about their offers, as they'll likely get one chance to convince a seller to choose their bid. The best advice for anyone preparing to put in an offer on a Los Cabos and La Paz beachfront home is to put in your top offer first, whether that includes a higher offer or waiving contingencies. Ultimately, it's recommended that buyers work closely with their real estate agent to ensure they're making strong offers on each home that interests them.
8. Hire a home inspector
Hiring a home inspector is something every buyer should do. Some sellers may not disclose issues with a property on their listing page. If a home inspector takes a look and discovers issues that need repair, buyers will have to think about whether they're willing to make those repairs themselves and want to factor that into their total offer or whether they want the seller to complete the repairs and add that to their offer as a contingency.
Besides having the home inspected, buyers may want to have it appraised. This allows them to see whether the listing price matches the home's market value. If the numbers come back with a significant difference, buyers can negotiate their offer.
9. Finalize the deal
If all is well with the inspection and appraisal and the buyer is ready to move forward with their purchase, it's time to finalize the deal. Any changes to the offer or contingencies need to be finalized before the final paperwork is drawn up. Buyers may want to consult with a real estate attorney to have them review the documents and ensure that everything is as it should be. During the closing process, buyers will want to bring identification, a check to cover the closing costs, and proof of insurance. An expert real estate agent will be there to help this final step go as smoothly and quickly as possible.
Find your dream home with Coldwell Banker Riveras
Los Cabos and La Paz real estate is some of the best in the world. Before you dive head-first into the waters of homeownership, make sure you reach out to the real estate team at
Coldwell Banker Riveras
. The No. 1 Coldwell Banker office in Mexico, and a top-ranking team for the past two decades, the Riveras team knows the Los Cabos and La Paz markets inside and out. Their commitment to excellence has helped them achieve high year-over-year sales volumes, connecting clients to their first-pick properties. When you're ready to learn more about what the Coldwell Banker Riveras team has to offer,
reach out today
.