Residents and vacationers alike love Todos Santos' beachside beauty, relaxing amenities, and unbeatable food. From seafood plates created with the morning's catch to authentic Mexican dishes with a unique spin, Todos Santos' food scene provides excellent food from breakfast to dinner. When in the area, try these five best restaurants in Todos Santos.
1. Il Giardino
C. Del Huerto, San Vicente

Todos Santos, MX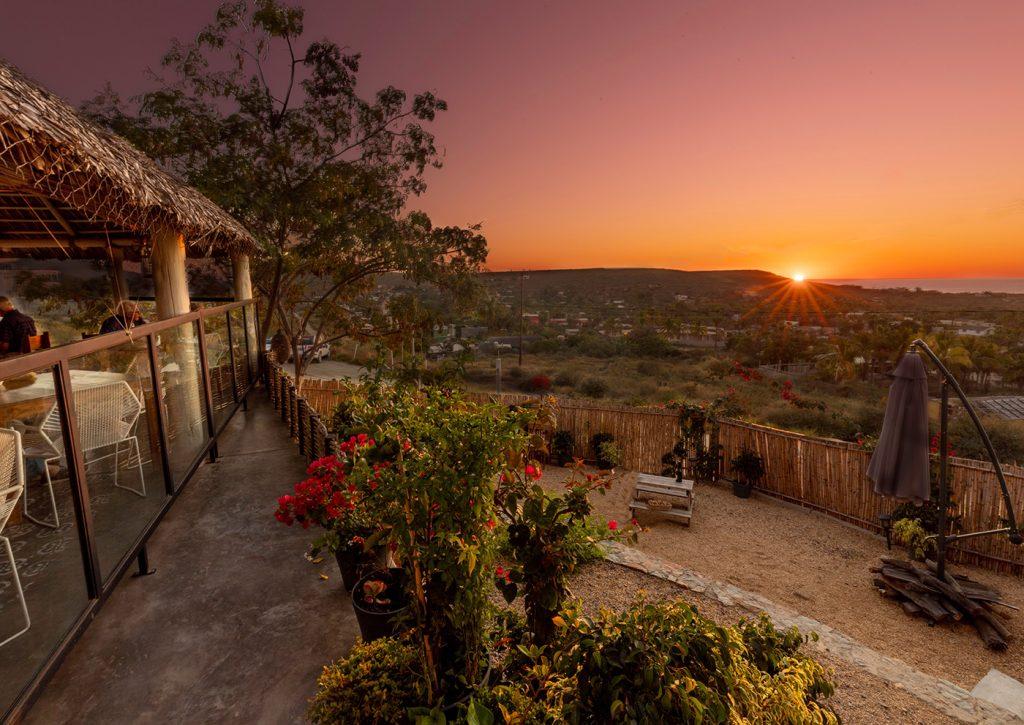 This Italian restaurant in gorgeous Todos Santos is famed for its stunning views and the delicious food it serves. Il Giardino features vegetarian options as well as traditional Italian dishes, complemented by innovative cocktails and, of course, those breathtaking sunset views. The ingredients are fresh and organic. The visionary chef behind this scrumptious restaurant is Daniela Borghini Torres, who has more than a decade of experience in Italian kitchens.


Il Giardino is open from 5-10 p.m. every day except Monday.
2. Jazamango
Calle Naranjos, Esquina Jardín, Plaza Principal

Todos Santos, MX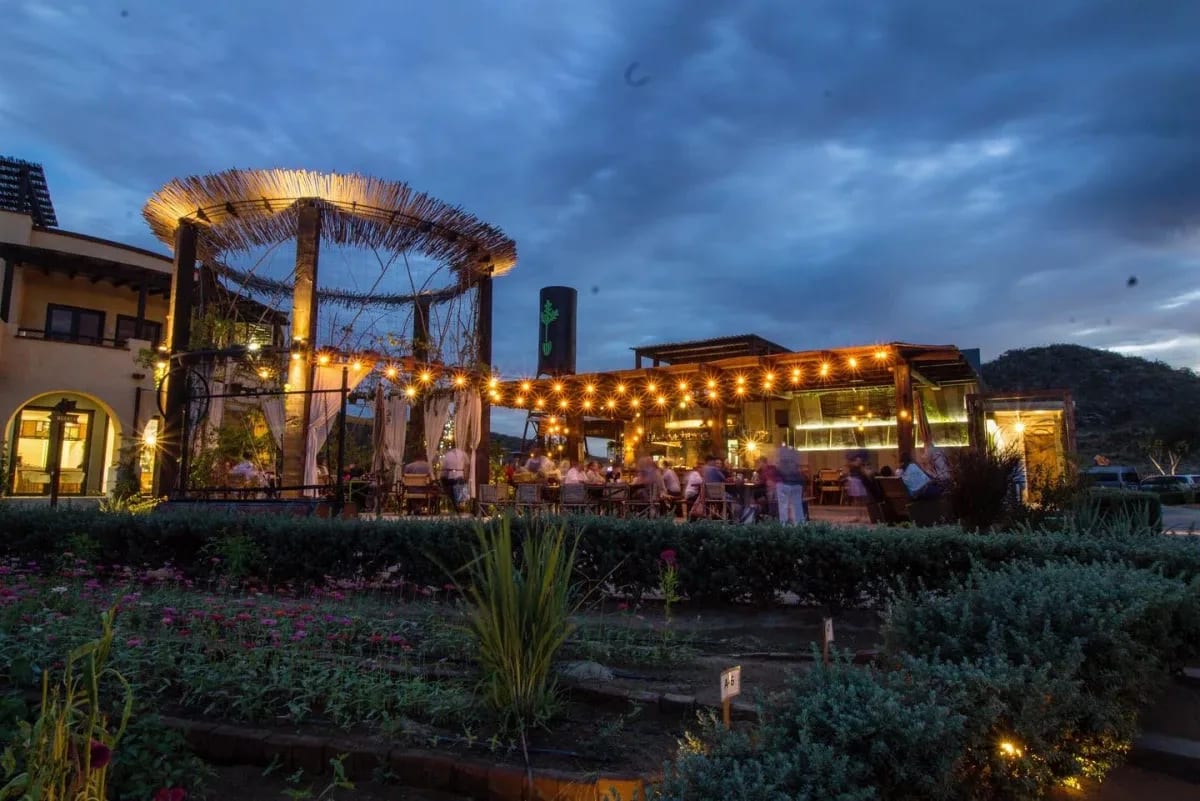 Run by visionary Javier Plascencia, Jazamango takes guests on a culinary journey of Mexico through the exquisite menu. Guests can enjoy the desert beauty out on the covered patio. Its design is a mix of industrial and beachy, with metal-pillared ramadas and light umbrellas. Guests interested in the cooking process can book a tour to visit the restaurant's orchard or meet the baker behind Jazamango's pastry creations. Or get an up-close look at the mixology behind this spot's tasty beverages.

Start a meal with the Peruvian ceviche, created with the catch of the day and a mix of Leche de Tigre, sweet potato, cilantro peanuts, and yellow aji. Entrees like braised beef short ribs are tender and savory plates served with cauliflower puree and nopal chutney. The Sunday barbacoa shines with its local-style lamb, while the bakery offers rustic bread and Mexican pastries. With a drink menu as varied as its menu, don't miss this spot when searching for restaurants in Todos Santos.
3. La Casita Tapas + Wine Bar
Calle Degollado

Todos Santos, MX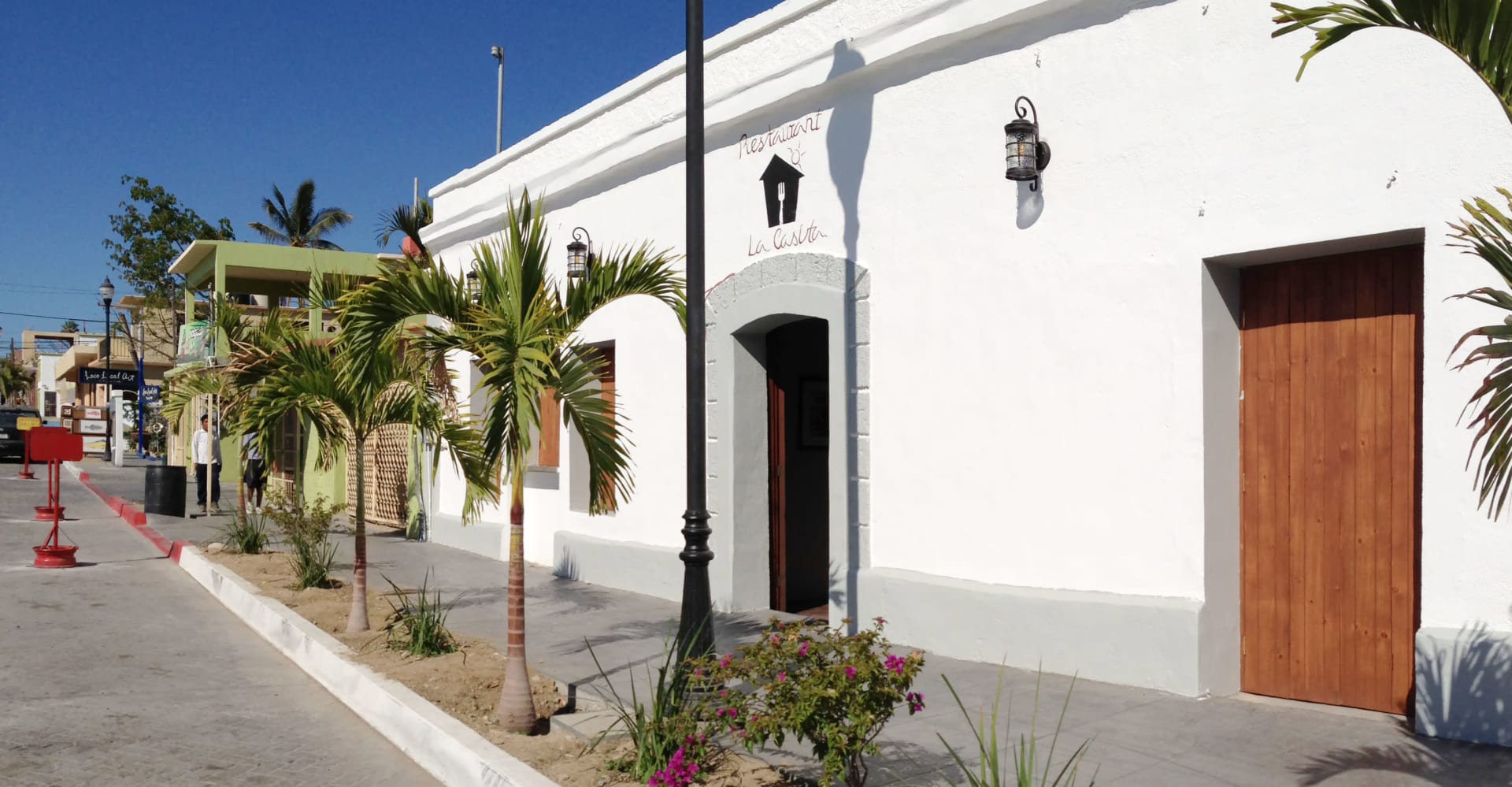 The clean and straightforward exterior of La Casita Tapas + Wine Bar gives way to a lively interior with an elegant back patio decorated with draping curtains, dark wood tables, and bar seating. This restaurant's menu features a wide range of creative plates with flavor combinations unique to Todos Santos. Meals are prepared using freshly caught fish, organic vegetables from their own orchard, and Sonora-raised meats. End a day trip to Baja California Sur here or visit for an outstanding afternoon meal.

Diners can start off their meal with a traditional sopa de tortilla or starters like the quesadilla made with a flour tortilla and smoked tuna. Then kick off a meal with seafood entrees like the seared sea bass, served with a cream reduction that tempers the tequila-jalapeno bite. Or try out the dark and hearty flavors of the coffee and herb-rubbed rib eye. Adventurous guests can order an off-menu creation.
4. Oystera
Calle Benito Juárez, E/Ignacio Zaragoza y Santos Degollado. Col. Centro

Todos Santos, MX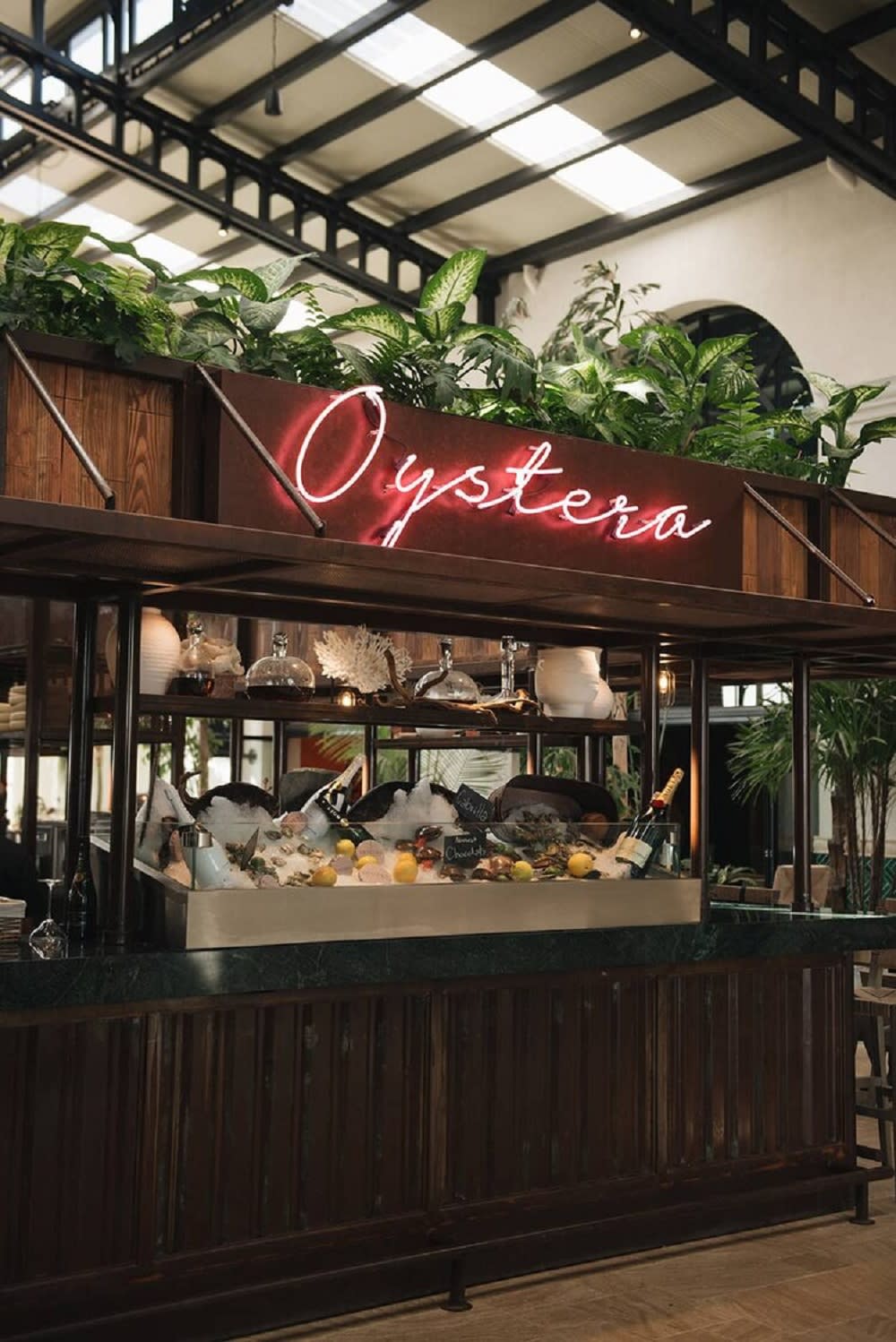 Photo courtesy of Oystera

Chef Poncho Cadena, a Sonora native, focuses on Mexican and French cuisines and is the visionary behind this oyster bar. Cadena studied in Canada and traveled extensively around Europe to develop his palate and cooking style. When you visit Oystera, be prepared to have a truly one-of-a-kind culinary experience. Cadena's style is unique and emphasizes that everything from the flavor to the presentation of his dishes depends on the inspiration that he feels in the moment. No two meals at Oystera are ever going to be the same.

The restaurant prides itself on being the "oyster capital of Baja" and is open Tuesday through Sunday beginning at 12 p.m. Restaurantgoers rave about the impeccable service and divine ambiance of the restaurant.
5. Dūm
México 19, San Juan

Todos Santos, MX
Dūm has a tasting menu that changes every New Moon in order to keep to the lunar calendar. The options are sumptuous and delicious, masterminded by Chef Aurelien Legeay, and promise not just delight on the palate but also impossible-to-replicate experiences. Serving Mediterranean cuisine in the delightful oasis of Todos Santos, Dūm is fine dining at its absolute finest. Enjoy your meal in a palm forest to the tunes of soft, relaxing music.

The restaurant is only open for dinners for a short period: from 5-9 p.m. every day. Make sure to make a reservation in advance and secure your culinary experience. Visitors have nothing but high praise to sing about Dūm.
Try out these restaurants in Todos Santos
Todos Santos restaurants set the bar high with great menus and varied natural beauty, whether that be an oceanside view or a desert paradise. Bold flavors abound in Mexican fusion cuisine, while the destination is as much a visual perk as it is an ingredient necessity. Whether you're searching for a quick sampling of local flavors or are interested in sitting back to savor all that Todos Santos offers, don't miss these five spots. If you're ready to live a little closer to great cuisine, contact one of the experienced agents on the
Coldwell Banker Riveras
team to guide you through your options.